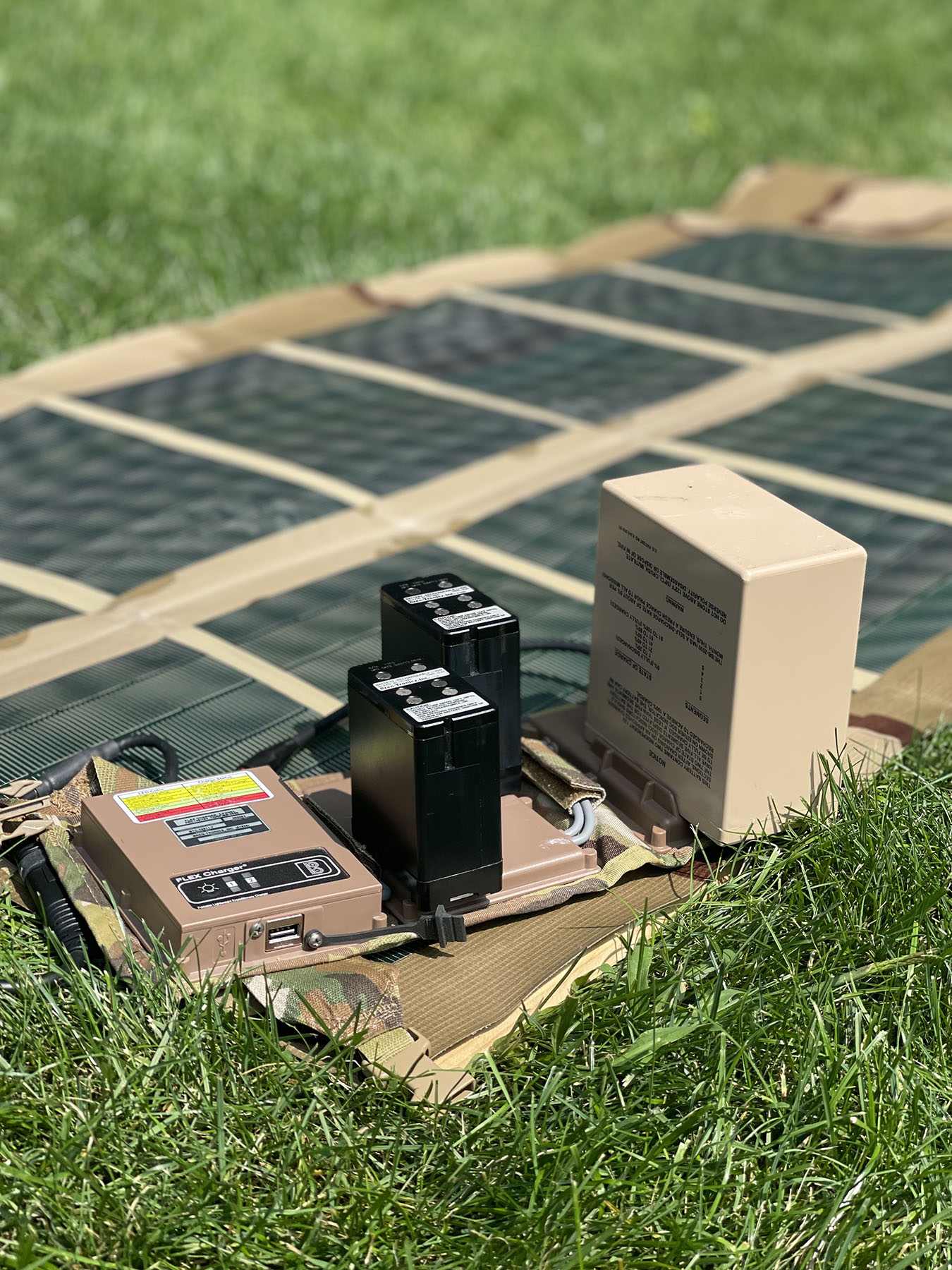 Applications and Benefits of Portable Battery Chargers
Portable chargers have become increasingly more important and widespread over the past few decades, with a wide range of applications across industries. For the military and Defense markets, portable battery chargers provide easy access to a power source for vital communications technology and other equipment.
The benefits of portable battery chargers
Having a portable power source can be absolutely vital for many applications. They have many benefits that any industry can take advantage of.
Lightweight and Compact
Portable battery chargers are designed to be lightweight and easy to carry. Some are very small and easy to pack away or store, while others come packs or features that make them simpler to handle and carry. Overall, quality portable chargers are powerful, but compact packages.
Readily Available
Portable chargers give you a power source that is readily available for a wide range of batteries and equipment. This can be vital, reducing the chances of equipment failure due to lack of power, and reducing your worries as well. Bren-Tronics also has developed portable chargers specifically for faster, more efficient charging of multiple batteries at once that can function in a variety of environments.
Many of our portable chargers are also customizable with different available adapters for different types of batteries.
Cost Effective
One of the main benefits of portable chargers is their cost-effectiveness. In addition to being lightweight and compact power sources, portable chargers are reusable and long-lasting. They can be plugged in and recharged themselves back to full so that they're ready to perform again on the go. That's plenty of savings for you in the long run.
Bren-Tronics' Portable Chargers
Bren-Tronics has developed several portable chargers over the years, with the goal to provide the most powerful and reliable sources of reusable power to the military and many applications beyond. One of our best portable chargers is the ABC Charter. This powerful kit is the ultimate portable charger with fast, reliable performance of up to eight of our BB-2590/U batteries in three hours and 16 Conformal BB-2525/U batteries in less than three and a half hours.
We also have several other products for charging different batteries, single batteries, and even kits with USB ports that are compatible with a range of smartphones and other handheld devices.
Looking for a manufacturer of portable chargers and power solutions?
Bren-Tronics is the leading manufacturer of reusable batteries, chargers, and related accessories that are suitable for a wide range of applications. We also custom build power solutions for our customers. To learn more about our products, check out our website today!