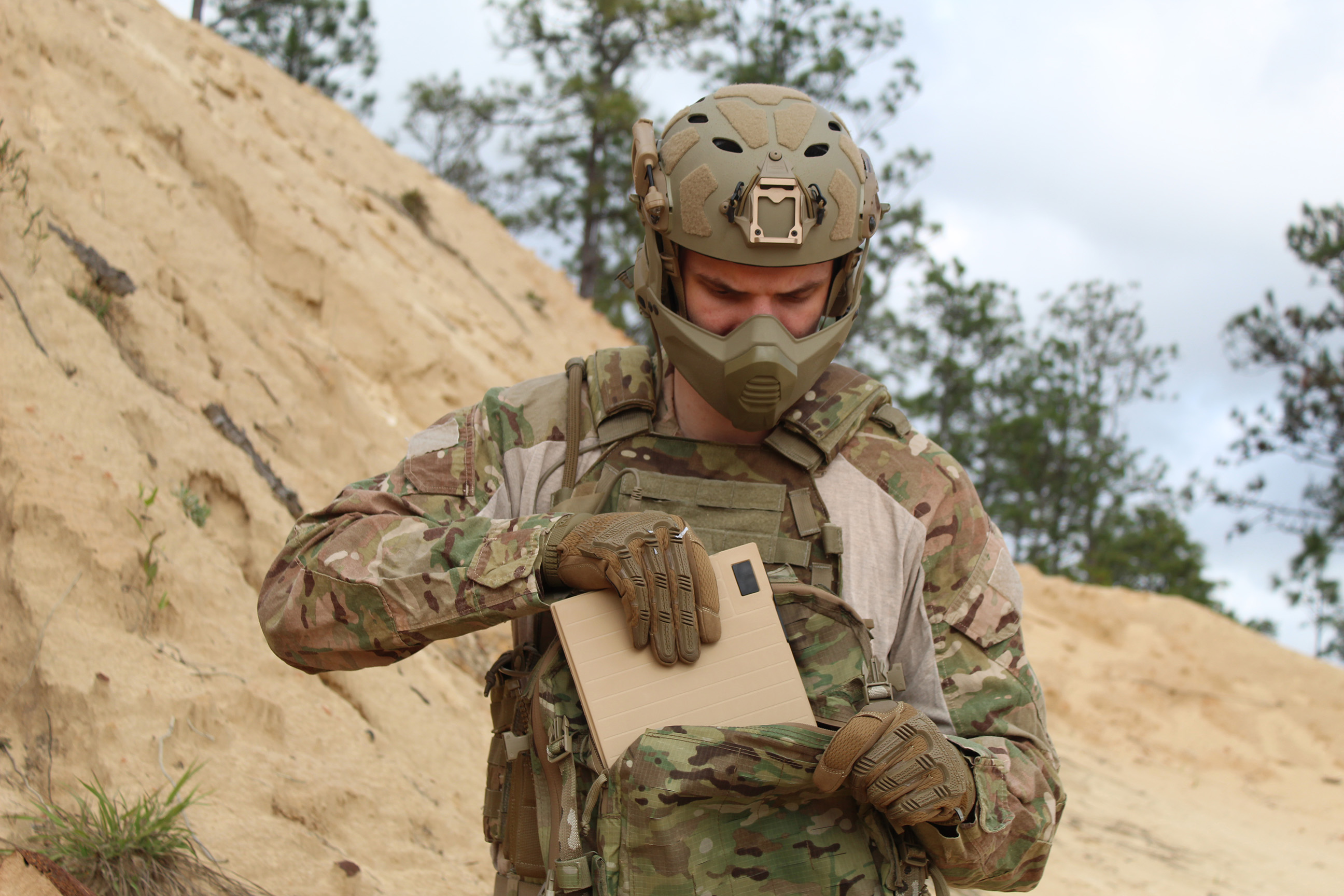 Conformal Wearable Battery Technology
One of the recent advancements in power technology for military use is wearable batteries. Bren-Tronics is at the forefront of wearable battery technology, and we have our own patented design for the Conformal Wearable Battery (CWB). Today's product spotlight is on the new Bren-Tronics BB-2525/U battery.
The benefits of conformal wearable batteries
CWB technology is designed to conform to the shape and contour of the human body. These batteries allow for comfortable and efficient integration of the battery into wearable Warfighter equipment. They are also lightweight, made to be powerful and portable in an easy-to-carry package.
When used in military applications, they give the Warfighter greater agility and mobility, reducing the overall quantity and weight of batteries each person must carry. They also provide a large power reservoir with a constant, uninterrupted connection compared to battery swaps causing gaps in capabilities. CWB batteries can reduce and in some cases eliminate the need for battery swaps or carrying multiple battery types.
Overall, conformal wearable batteries are a reliable, powerful, and versatile alternative to multiple proprietary batteries in military applications.
Bren-Tronics Conformal Wearable Battery (CWB), 148 Wh
Bren-Tronics' CWB is a lightweight, thin battery that is designed to conform to the wearer as well as ballistic protective plates. Our CWB meets MIL-PRF 32383 standards and operates in a wide range of temperatures. This battery also features a digital display with a tactile push button switch and a USB port and it also complies with SMBus v1.1 and SBData v1.1. We have several charging platforms available that are compatible with our CWB including our state-of-the-art Advanced Battery Charger (ABC).
At Bren-Tronics, we manufacture our products to be durable and highly reliable. Our battery is also versatile in its use and ideal for both military applications. We offer several charging solutions as well as other accessories.